Welcome to the Dog Wash!
Come bathe your dog in a safe and friendly environment at our self-service dog washing facilities. All you have to do is bring your pet! We provide all the supplies and assistance you need, so bathing and pampering your dog is easy and convenient. Find out more details below.
Come in any time during our hours (no appointment necessary), but try to give yourself enough time to finish your bath before closing. We take our last bath in approximately 30 minutes before we close. Also, feel free to call us in advance to see how busy we are (weekends are the busiest).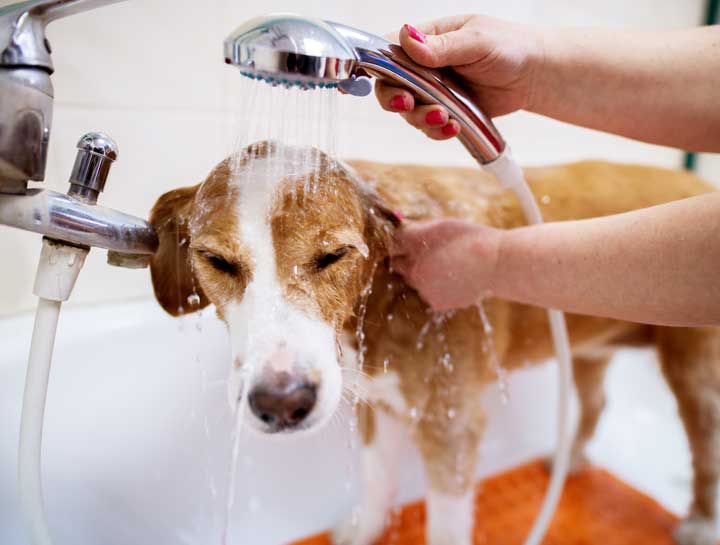 Do-it-yourself and we clean up the mess!
Is this self-service right for you